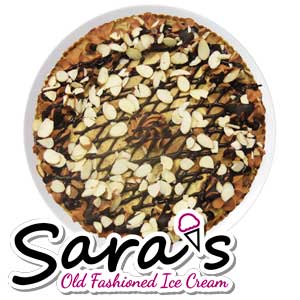 Introducing the latest addition to Sara's Old Fashioned Ice Cream Cakes, the 8″ Mocha Almond Fudge!
Mocha almond ice cream drizzled with fudge, almonds and buttercream icing all on a chocolate cookie crumble crust, this cake will satisfy any coffee lover.
Made in Vancouver, BC, all Sara's Old Fashioned Ice Cream products are crafted with 12% cream to develop a smooth, rich texture and taste when paired with only the finest and freshest ingredients – a true premium ice cream product. These are ice cream cakes for ANY occasion!