As part of our tradition at TransCold, every year, we invite all team members to nominate employees who have shown exemplary contribution and dedication to their work. Employee of the Year awardees for each country receive $1500 cash and an additional one week paid vacation. We are very excited to introduce this year's winners: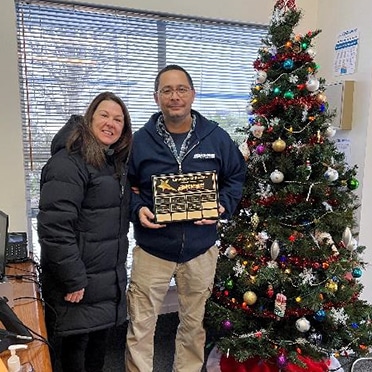 Scott Paziuk – Vancouver Island, Canada
Scott joined TransCold in July 2020 as an Outside Sales Representative in Nanaimo. In just 2.5 years, Scott has been promoted twice, once to Operations Supervisor in October 2020 and to his current Vancouver Island Operations Manager role in January of this year. Because of his background in multiple disciplines, Scott has an exceptional understanding of both customers' and co-workers' needs.
In the past year, Scott has led the development of training tools for new drivers in Canada, piloted a 4-day winter workweek program, reduced vehicle idling on local deliveries to decrease fuel consumption, and advocated for warehousing changes that decreased local fulfillment by 24 hours. Scott's customer-first attitude is infectious and has resulted in significant improvements for our Vancouver Island operations. 
Congratulations, Scott!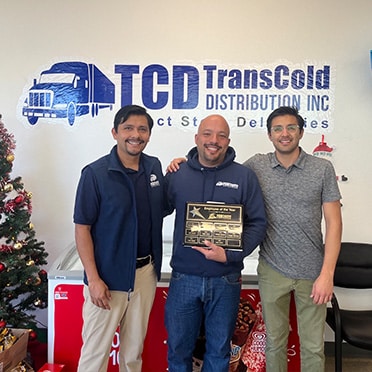 Enrique Hernandez – San Diego, USA
Enrique joined TransCold in May 2019 as a Warehouse Associate and was promoted to Warehouse Lead in December 2022. He is always looking to improve himself by learning new skills and helps those who need it, whether they are in the same department or not. He has taken initiative to build a deep knowledge not just of his own role, but also of company wide practices. Enrique always leads by example and shows his team step-by-step how work should be done.
In the past year, Enrique has relentlessly pushed to improved truck inventory recording and verification, resulting in country wide policies and more accurate inventory systems. He has led his own team to be able to complete a localized inventory count in just 4 hours! Enrique has also prioritized good relationships with our vendors and team members. He adds great value to our San Diego team.
Congratulations, Enrique!