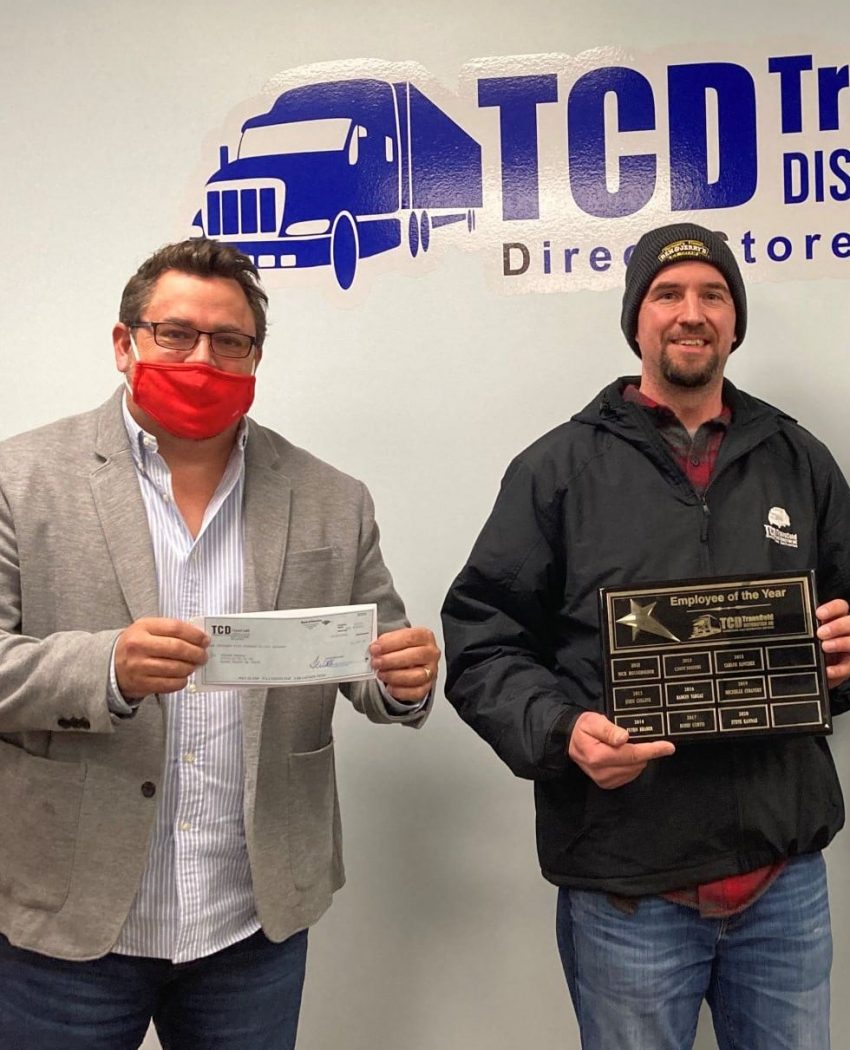 Congratulations to Steve Kannas!
Steve is our Route Sales Driver in Seattle, WA. He was selected by a committee of peers out of 45 other nominees as our 2020 American Employee of the Year! Steve has been with TransCold Distribution® for over 2 years and began as an Route Relief Driver. His co-workers say:
"Steve is what TCD wants in an employee: self-starter, goal setter, problem solver, positive attitude and great team member. Steve is a professional and takes his job seriously and during this crazy year, his attitude and work ethic exemplifies how lucky we are to have Steve as a team member."
"Steve is dependable, great with customer service and gets along well with fellow co-workers. He is an all-around nice guy and never misses a sale!"
"Steve set a goal last year to have sales of $1 million but missed it by ten thousand dollars. This year, he couldn't get that number out of his head and wouldn't let it slip away. By the end of this last quarter, he reached the $1,000,000 mark. Even though he has reached his goal he's still working with a smile on his face."
Our customers love him and so do we. We are very pleased to be able to recognize his contributions.