At TransCold, we invite all team members to nominate employees who have shown exemplary contribution and dedication to their work. Winners are selected by a committee of their peers. They receive a $1,500 cash award and one week's vacation. We normally award only one winner for each country, but this year is an exception for Canada because we have two very deserving winners. 
Dan joined TransCold on April 22, 2019. Throughout his time with TransCold, Dan demonstrated that he is a self-starter who can work well with the team. He is hardworking and able to flex with changing priorities. In recognition of his skills and leadership abilities, he was promoted to the role of Warehouse Lead Hand on January 20, 2020. He is a solid and respected leader on the Warehouse team in Delta.
Dan's dedication to the success of the company was especially noticed when we had a supervisor transition period and during the new supervisor's on-boarding. During this period, Dan ensured that his duties and the duties of the supervisor he could assist with were taken care of in a timely manner. He also went above and beyond with the on-boarding of the new supervisor, always ready to answer questions or listen to process improvement suggestions without being negative.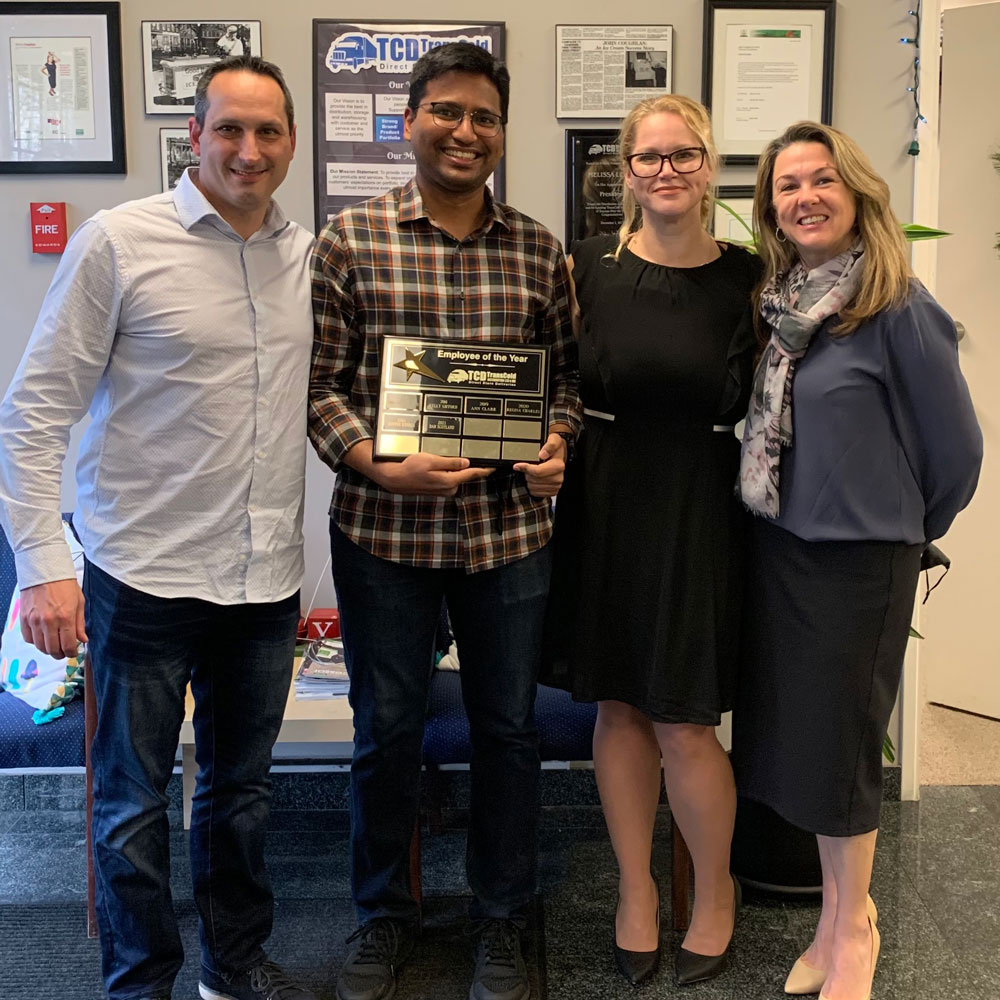 Denver joined TransCold on November 18, 2019, as Inside Sales & Customer Service Rep. Early on, he showed promise and capability for taking on a leadership role. He is extremely hard working, and this certainly did not go unnoticed. He was promoted to the role of Inside Sales & Customer Service Manager on July 12, 2021.
Denver has been a vital component to TCD-Canada's sales success of 2021. His calm demeanor during an extremely difficult and busy time during Covid kept the Inside Sales team focused and achieving targets.
Throughout Denver's time with TransCold he has taken a deep dive into the daily operations of the Inside Sales team. Understanding that people learn at different rates, he has adjusted our new hire training program. With a baby step approach, he allows people to learn at their own pace, eliminating the pressure of training deadlines.