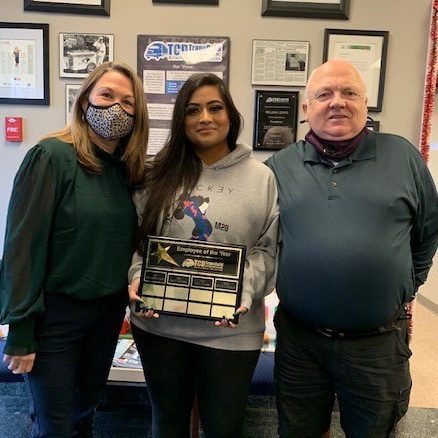 Congratulations to Regina Charles!
Regina is our Operations Assistant in Delta and has been with us for 5 years. She was chosen by a committee of peers out of 52 nominees as our 2020 Canadian Employee of the Year. Her co-workers say:
"In the last 5 years I have seen Regina grow as an outstanding employee, always willing to take on a challenge, always willing to help and always with a can-do attitude and sense of humor. She is always wearing a smile on her face."
"Regina has a very positive attitude which is infectious and is a great team player."
"Regina has a proven track record within her roles at TransCold. She sets high level of expectations for herself and improving upon processes that are already in place within the roles she has taken on at TransCold."
Thank you, Regina. This award is well deserved!