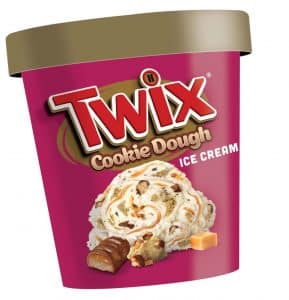 A take on the original Twix Ice Cream; paired with soft cookie dough bites, real chopped Twix bars, creamy vanilla ice cream, and a decadent caramel swirl! Available for our U.S customers!
M&M Cookies and Cream Ice Cream Sandwich
These new ice cream sandwiches feature creamy cookies and cream ice cream between two delicious M&M's Candy filled chocolate cookies! Available in singles and in packs of four for our U.S market!