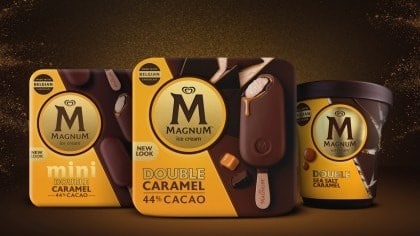 A new look for a new age! For 10 years, Magnum has been delighting us with their exceptionally high quality chocolate wrapped ice cream. To commemorate their anniversary, Magnum ice cream will be rolling out a packaging update in both the USA and Canada. Don't worry, they'll keep the same great product inside!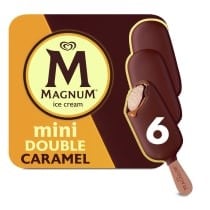 Sweet, creamy and decadent, these mini version of one of Magnum's top sellers are the perfect indulgence for when that caramel or chocolate craving strikes. Now available in our USA market.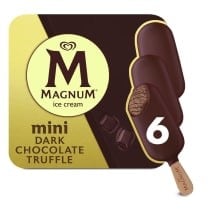 Mini Dark Chocolate Truffle
Inspired by Belgian chocolate truffles, this rich dark chocolate ice cream contains truffle like swirls of dark chocolate ganache underneath that cracking chocolate shell. Available in the USA.