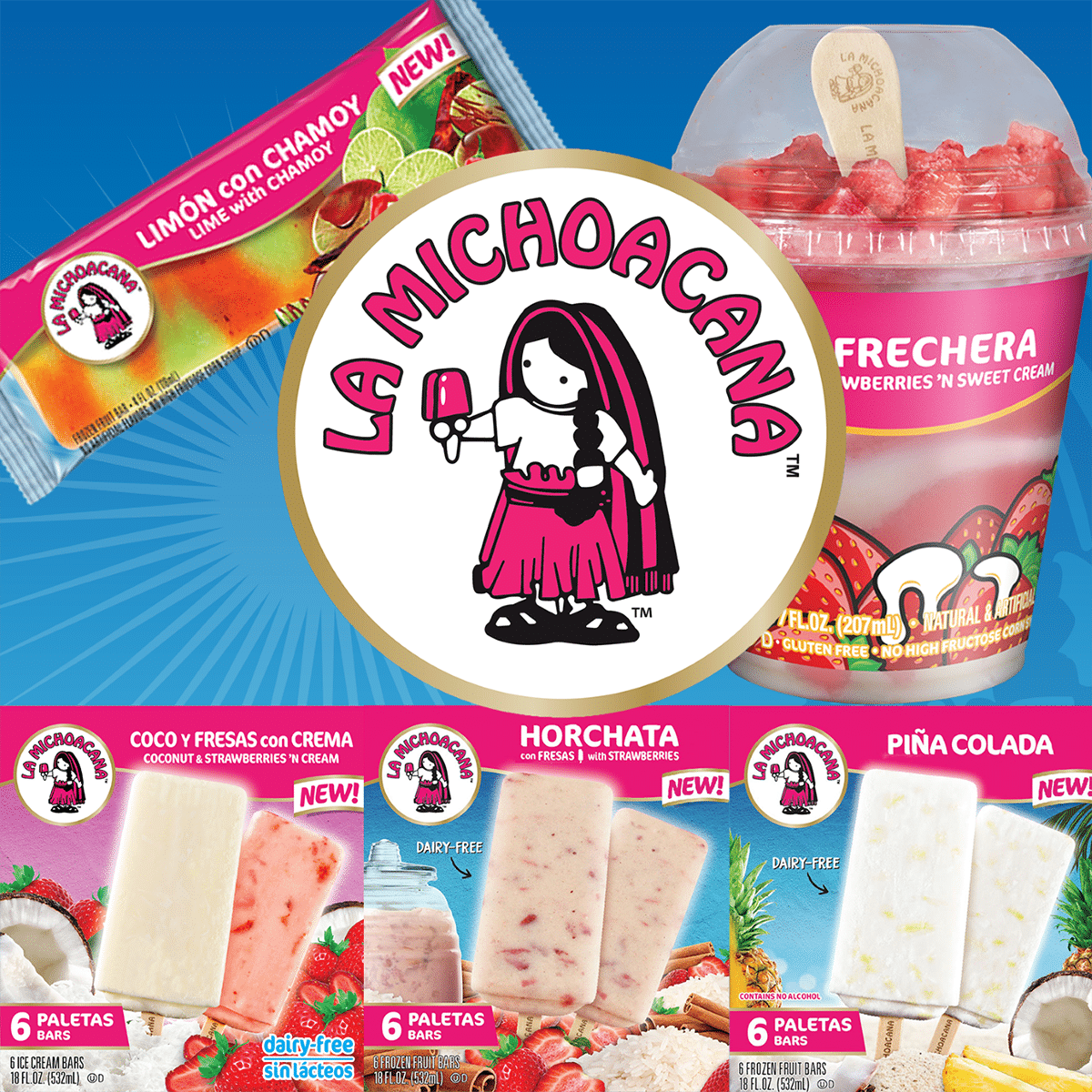 We are excited that La Michoacana has many new products coming our way!
Single Serve Limon con Chamoy Paleta Bars (Lime with Chamoy) and Frechera Cups (Strawberries N' Sweet Cream) are available all over Southern California, Washington, and Oregon.
We also have three new DAIRY FREE multipacks available for Washington and Oregon:
Coco y Fresas con Crema (Cononut & Strawberries N' Cream)
Horchata con Fresas (Horchata with strawberries)
and Pina Colada
Get them while they're hot (or cold). Contact your sales representative for more information!