We are excited to announce that Enlightened has 2 new lines of keto products in Canada, expected this week!
Check out their latest additions: bars and mini cheesecakes. Contact your Sales Representative for more information or find them on shelves in British Columbia or Alberta!
Mouthwatering ice cream with delicious mix-ins, and sweetened with monk fruit. Enlightened Keto Bars are 2g net carbs or less with no added sugar. Enlightened is releasing five new flavors of Keto Bars to the Canadian market; Dark Chocolate Caramel Peanut, Dark Chocolate Vanilla Almond, Double Chocolate, Mint Chocolate, and Peanut Butter Chocolate.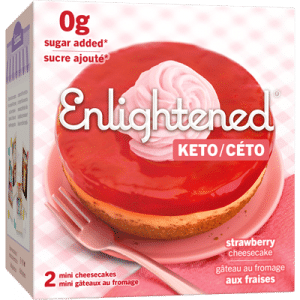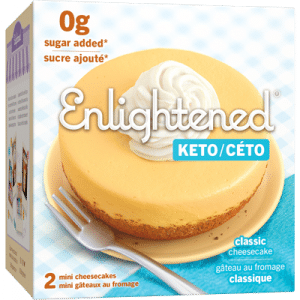 Rich and creamy with delightfully decadent toppings, these mini cheesecakes made with almond flour crust are ready to eat in minutes. Enjoy a late-night treat or an indulgent end to any meal with just 2-3g net carbs, 180-220 calories, and no added sugar. Enlightened is releasing two new flavors of Keto Mini Cheesecakes to the Canadian market; Classic Cheesecake and Strawberry Cheesecake.