Chapman's Super Premium Plus
Introducing Chapman's NEW Super Premium Plus ice cream in 500mL pints: indulgent and creamy flavours perfect for those with dietary restrictions. These pints have 16% butterfat, 40% overrun (less air = more premium ice cream!), natural flavours & colours, egg free, and peanut & nut free, what more can you ask for! These pints are 100% Canadian Dairy – made by Canadians for Canadians. New flavours include: Vanilla Trilogy, Cookie Jar, Cherry Chocolate Truffle, Chocolate & Brownies, Chocolate Lover, Cold Brew Coffee, The Only Strawberry, and Salty Caramel Crunch! Contact your local sales rep to order! Available for our BC customers only!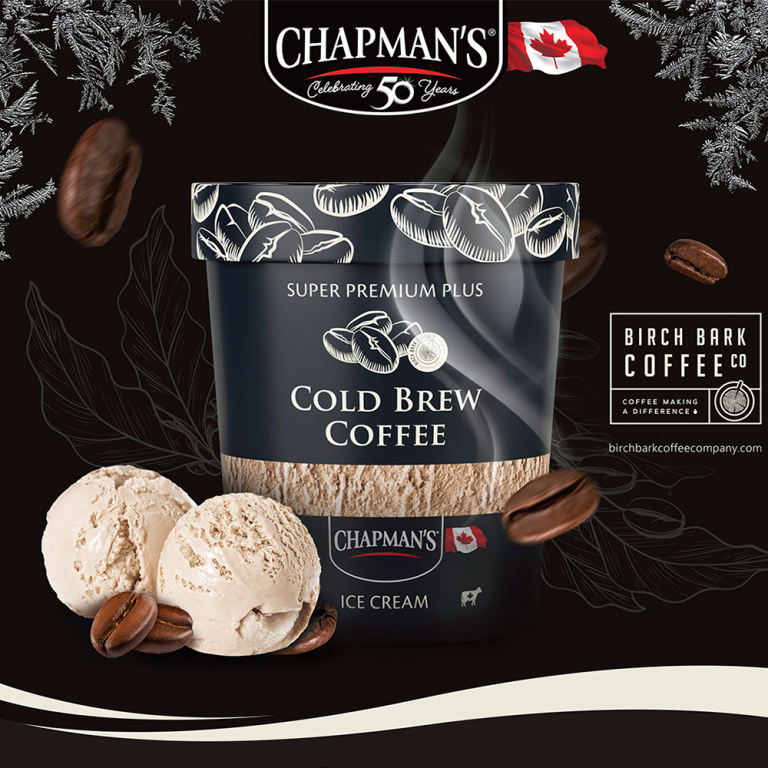 Chapman's Cold Brew Coffee ice cream is made with organic, Fair Trade coffee from Birch Bark Coffee Company. To support Indigenous communities, a portion of the proceeds from this flavour will go towards bringing clean drinking water to Indigenous homes across Canada!