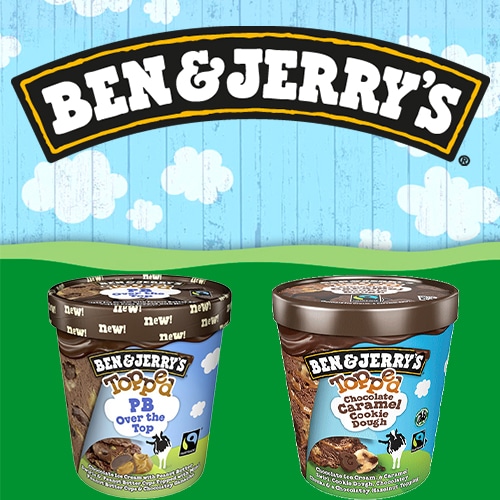 Available in Southern California, Oregon, and Washington. *Non Dairy Cookie Dough is only available in California. For now.
You can't top Ben & Jerry's new product line… or rather, you can!
Introducing "Topped", a brand new line of Ben and Jerry's which features a rich fudgy ganache top over the classic chunky, swirly ice cream that Ben & Jerry's fans are used to.
Also newly available from Ben & Jerry's: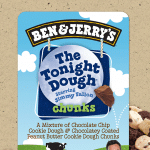 Tonight Dough Chunks
Your favorite ice cream is now available in bite size chunks for on the go snacking. Contains chocolate chip cookie dough & chocolatey coated peanut butter cookie dough chunks.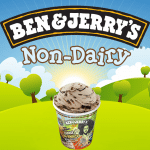 Change the Whirled *Non Dairy
Colin Kaepernick is serving up sweet justice with this caramel Non-Dairy frozen dessert with fudge chips, graham cracker swirls & chocolate cookie swirls.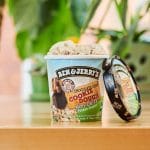 Chocolate Chip Cookie Dough *Non Dairy
The legendary taste without the dairy! Check out the new Ben and Jerry's Non Dairy Chocolate Chip Cookie Dough, made with vanilla non-dairy frozen dessert, gobs of chocolate chip cookie dough & fudge flakes.