Breyers pledges to only use high quality ingredients that has made them a family favourite since 1866. This delicious treat is made with 100% Canadian milk and milk ingredients. Check out their cool new flavours now available in Canada! Contact your Sales Representative for more info!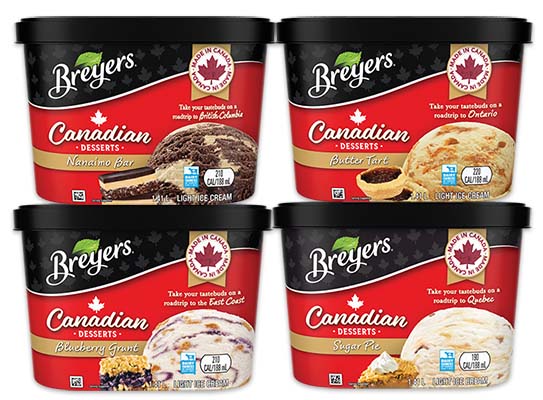 Take your tastebuds on a roadtrip across the country with Breyers® Canadian Desserts. Inspired by some favourite Canadian flavours, from Butter Tart to Nanaimo Bar and more!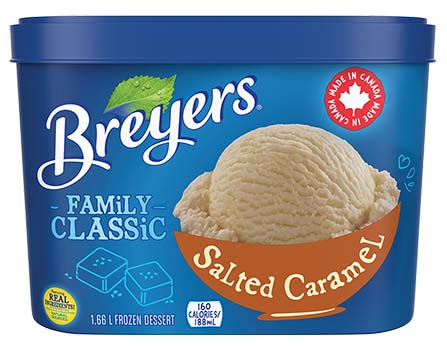 Torn between sweet or salty for dessert? Give in to the perfect balance between the two with Breyers® Salted Caramel for the whole family to enjoy.