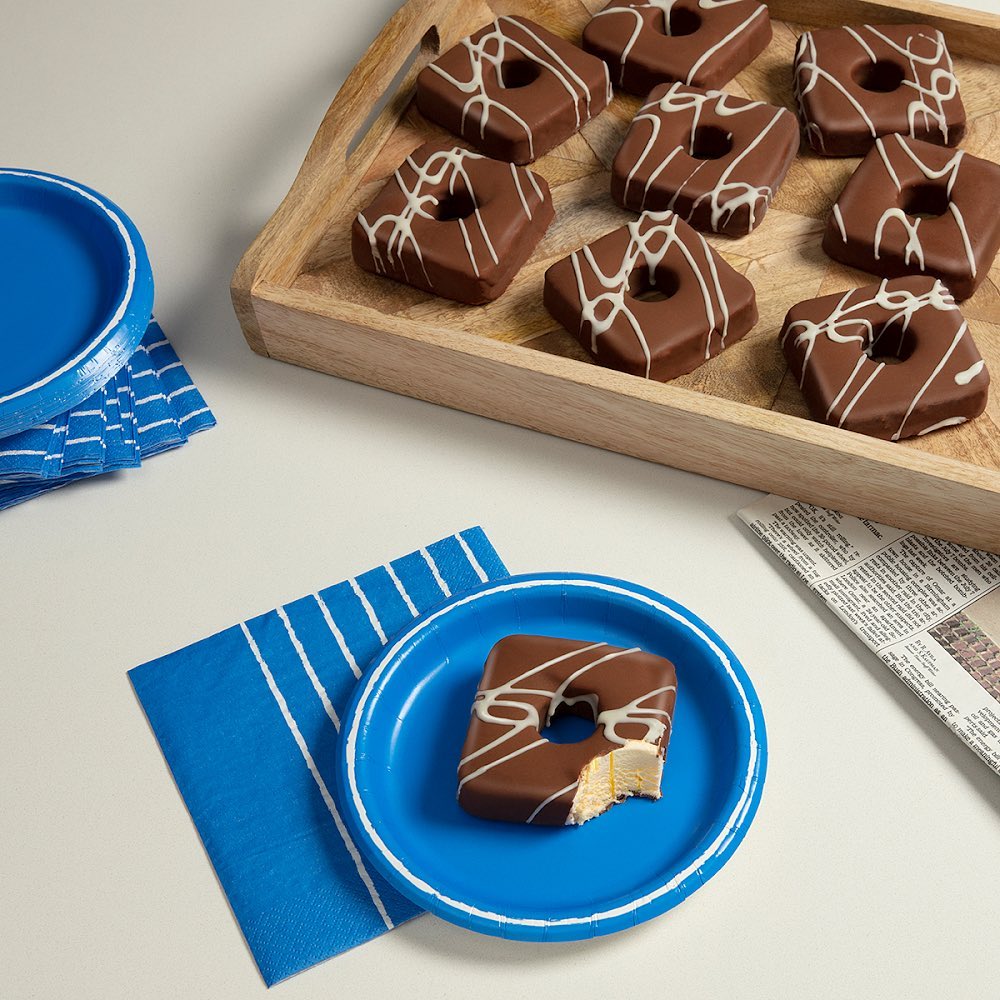 Skip the donut shop and head right for the ice cream aisle. Introducing Klondike Donuts! A brand new line of Klondike ice cream.
Choose from 3 flavours to indulge in: Maple Krunch, a frozen maple dairy dessert bar and brown sugar crunch pieces with a milk chocolate coating, Boston Cream, a frozen Boston cream dairy dessert bar with a Boston cream swirl and milk chocolate coating, and Triple Chocolate, a frozen chocolate dairy dessert bar with dark chocolatey coating, dark crunch pieces. All 3 flavours are sold in multipacks; Maple Krunch will also be available as a single serve option.
Contact your sales rep for more information. Available in Alberta and British Columbia.