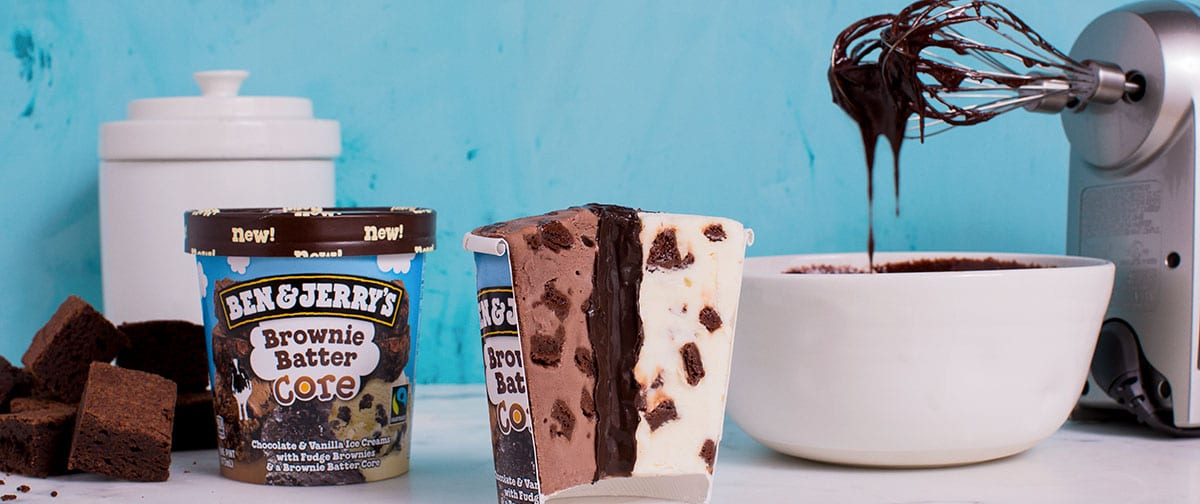 Ben and Jerry's has a new product line in Canada!  Introducing Ben and Jerry's Core, your favorite flavors PLUS a thick core of cookie dough, brownie batter or peanut butter through the centre for when swirls just aren't enough. Four flavours are now available; Brownie Batter Core, Chocolate Chip Cookie Dough, Peanut Butter Fudge Core and Peanut Butter No Bake Cookie Dough Core. 
Additionally, Ben & Jerry's has 3 more new flavours entering the Canadian market, for a total of SEVEN new this spring! Oh Cone-Ada, a vanilla ice cream with chocolatey coated waffle pieces and caramel swirl; S'more Please, a Marshmallow ice cream with a graham cracker swirl and fudge flakes; and Coffee, Coffee, Buzz Buzz Buzz, a Coffee ice cream with espresso bean fudge chunks. Stock up on these delicious new flavours!
Contact your sales rep for more information. Available in Alberta and British Columbia.