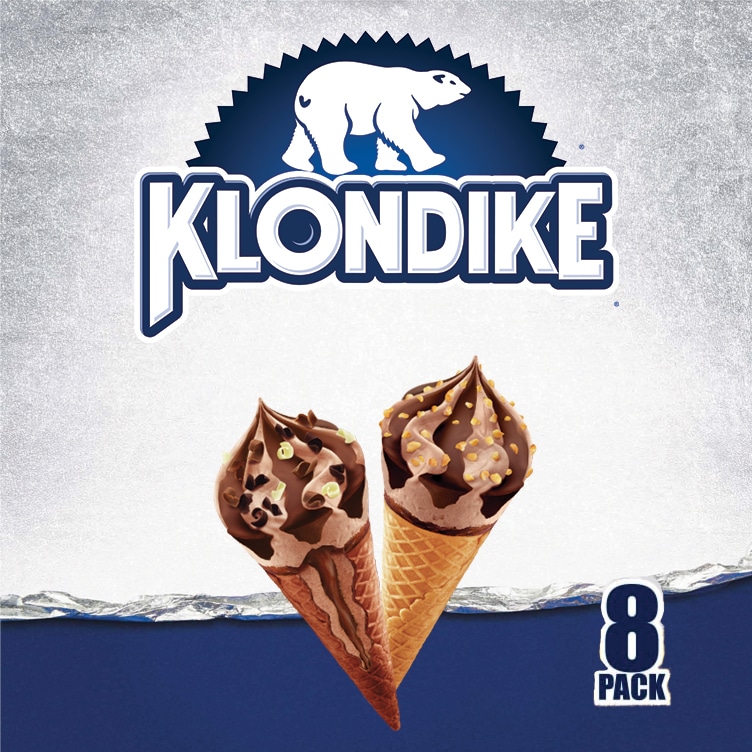 Klondike is officially in the cone biz! They have long dominated the Canadian cone market and now they are taking that expertise to the US of A.
These distinctive cones feature a delicious swirl shaped top with sauce that travels through the entire center of the cone. And they didn't forget everyone's favorite chocolate tip for one last delicious bite.
You'll go nuts for these (4) Vanilla and (4) Chocolate cones topped with crunchy peanuts. Filled with a chocolatey core and topped with more chocolatey goodness, you might finally be able to say you've reached your maximum chocolate quota.
Available in packs of 8 in Southern California, Oregon, and Washington.