There are so many ways to enjoy Ben & Jerry's. We cover our bases with flavors to satisfy every bowl out there! Check out the new flavours available in Canada below. Contact your sales rep to try it out!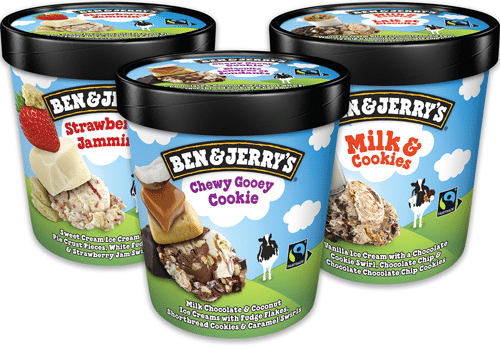 Three nostalgic new flavours to take you way back: Strawberry Jammin', Milk & Cookies & Chewy Gooey Cookie… How will you ever decide?!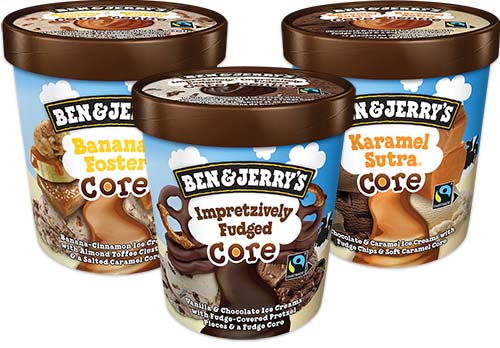 Each flavour features a thick core of caramel, brownie batter, or peanut butter in a totally euphoric concoction.