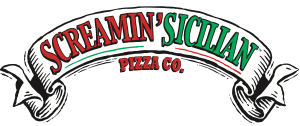 Premium Craft Pizza. The Screamin' Way.
Brace yourself, we are so excited to bring in Screamin' Sicilian, known as THE 'mustache pizza', to our U.S market. Packed with premium toppings, whole milk mozzarella, an artisan-style crust, and the convenience of being microwaveable OR oven-ready!
Introducing FOUR frozen single-serve pizzas, so you can savor all that pizza goodness solo. These 6+inch square pizzas come in four delectable flavors: Bessie's Revenge, Holy Pepperoni, Mother of Meat, and Supremus Maximus.
But that's not all! We're also bringing you THREE frozen strombolis, available in the flavors of Holy Pepperoni , Mambo Italiano, and Mother of Meat, capturing all the mouthwatering ingredients from the premium craft pizzas. Pop one in the microwave and Go!