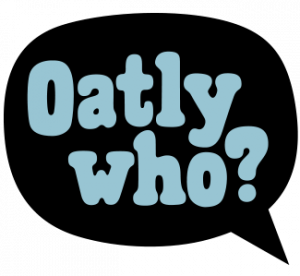 Oatly Frozen Desserts
Oatly's produces dairy-free products from oats! Their goal is to always deliver products that have maximum nutritional value and minimal environmental impact. They strive to produce the most sustainable, responsible products on the market and are continually looking for innovative ways to make their products better. 
We are excited to bring on this brand for our US customers. Oatly has perfected their frozen desserts to make them imitate the texture and creaminess of real dairy ice cream. They are Vegan, Gluten-free, Non-GMO, Glyphosate-free, and Kosher-UD. We will be offering two flavors:
Chocolate: Bold chocolate flavor that tastes like creamy ganache without any malty/chocolate milk powder distractions! (Available for PNW only)
Chocolate Chip Cookie Dough: Delicious chunks of cookie dough swirled in. (Available for SoCal only)
Strawberry: Real strawberry flavor with a touch of lemon and sea salt to bring out the natural strawberry sweetness! (Available for SoCal only)
Vanilla: Made with real vanilla seeds and natural vanilla flavor and a touch of sea salt!