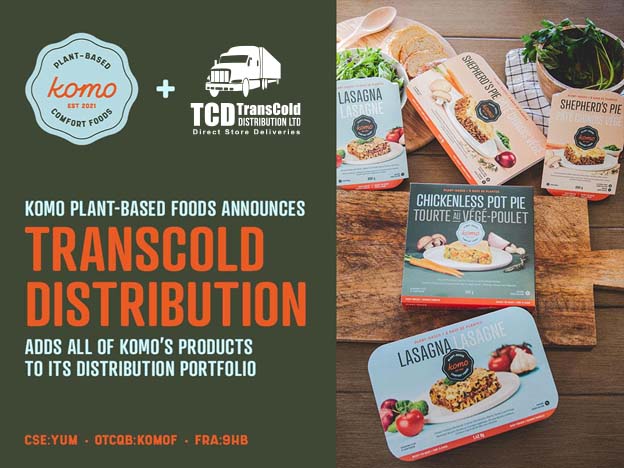 Adding to our growing plant-based and frozen food divisions, we welcome Komo as our newest addition to the TransCold product line up!
Based in Vancouver, BC, Komo cooks up plant-based feel-good food that connects people to the planet. They blend nostalgic comfort foods with modern nutrition with recipes that contain only vegan, non GMO wholesome ingredients free of artificial flavours or preservatives. In other words, real food.
Komo currently offers vegan lasagna, shepherd's pie, and chick'n pot pie in multiple sizes, as well as a line of meal helpers to take your pasta, tacos, nachos & more to the next level.