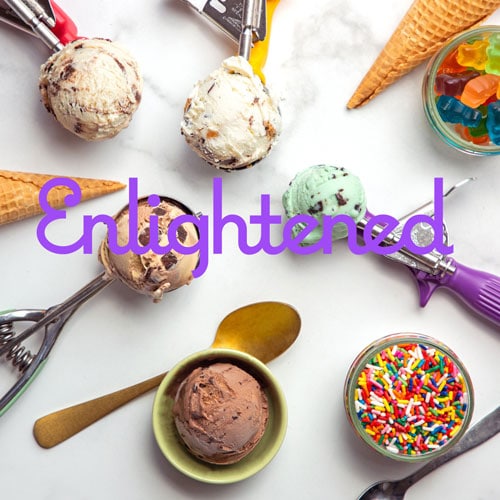 We are thrilled to announce our new distribution agreement with Enlightened in BC and Alberta. You may know them from the US, where they have been dominating the US market for ketogenic ice cream, now available in Canada for the first time.
Eating healthy shouldn't be a compromise—it should be a celebration! What could be more joyful than all of your ice cream aisle favorites, served up full of flavor and made with nutrition you can feel great about? Their mission has remained the same since day one: to help people live healthier lives—and enjoy every bite.
Founder Michael Shoretz began learning how to help people live healthier lives after his father's Type 2 diabetes diagnosis and became a certified personal trainer. After hearing his clients confess their ice cream indulgences, he resolved to make an ice cream that would fit his clients' needs. With the help of talented experts and enthusiastic friends and family, the first box of Enlightened ice cream bars was created in 2012.
Visit eatenlightened.com for more information.