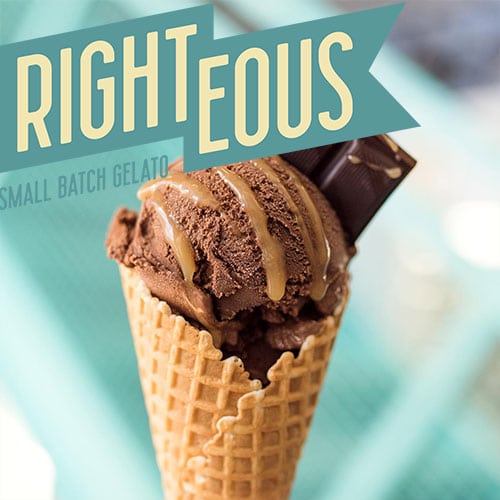 We could not be any more excited to announce our new distribution agreement with Righteous Gelato in BC and Alberta.
You might know them formerly as Fiasco Gelato – Righteous is Canada's No. 1 selling Gelato & Sorbetto and the very 1st Gelato company to become B Corp certified (Best for the World).
Their mission is simple; to enrich people's lives, one tiny spoonful at a time.
Freshly Made, Hand Crafted
Righteous is obsessed with quality and integrity. They are committed to sourcing the best ingredients they can find from around the world, and as locally as possible. Everything they make is natural, with no artificial flavours or colours, and nothing GMO. All Sorbettos and Plant Based Gelatos are vegan friendly. 
They are doing their righteous best to get back to the way things used to be, simple, honest and filled with passion.  www.righteousgelato.com for more